Blogs
Why And How To Manage Timely Vaccination Of Children During Covid-19
The uncertain situation that we all are sailing through is more conspicuously challenging for a parent. Whether your child is a newborn or a toddler, any condition, such as schooling, medical needs, vaccination, or even keeping them engaged, is amplified with worries due to Covid-19.

The general question that bothers every parent is how to manage the timely vaccination of children during this pandemic. The palpable anxiety caused by stepping out of the house with children in the Covid-19 environment is apparent and universal for all parents.
Vaccination plays a crucial role in preventing children from threatening diseases and building their life-long immunity towards various infections. Based on many breakthrough scientific advancements over the years, the schedule of vaccine preventable diseases (VPDs) is distributed over different age of children, with a specified time interval permitted between each dose of vaccine.
Therefore, it is highly essential that the kids receive the regular vaccines during the scheduled period, at the specified interval and age.
If you are also constantly concerned with these questions or any other inquiries related to the vaccination of your kids, please read further. The general queries from parents are answered below
1. Should the regular vaccinations be continued during the Covid-19 pandemic?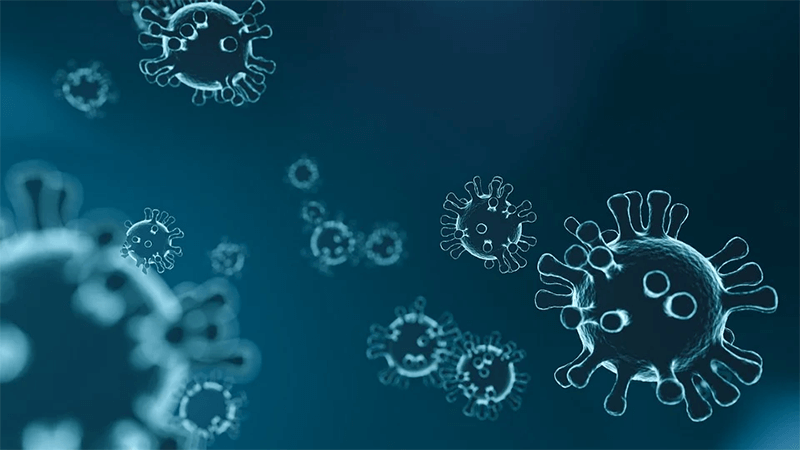 Yes. Regular vaccination of children should be continued with all precautions even though currently the kids are at home only. As the vaccines build immunity for life in children against serious infectious diseases, vaccination is paramount to keep the children safe now and in future.
2. Does vaccination reduce immunity and increase the risk of contracting the covid-19 virus?
NO, the regular vaccines build immunity against various preventable diseases and there are no proven studies that show a connection to the risk of contracting the Covid-19 virus due to other vaccines. Vaccination against one disease does not weaken the immune response of the body against other diseases.
3. How important is it to continue timely vaccination during the Covid-19 pandemic?
Vaccination is as vital during this pandemic as it in times otherwise. The vaccines are administered at a specific age to prevent the children from falling sick due to infectious diseases, delaying them or discontinuing them can abrupt the immunization trail. Covid-19 is a different virus from other preventable diseases, whose vaccines are available right now. Hence, providing protection against the already existing VPDs goes hand-in-hand while fighting this pandemic.
4. Do the regular vaccines keep the children safe from Covid-19?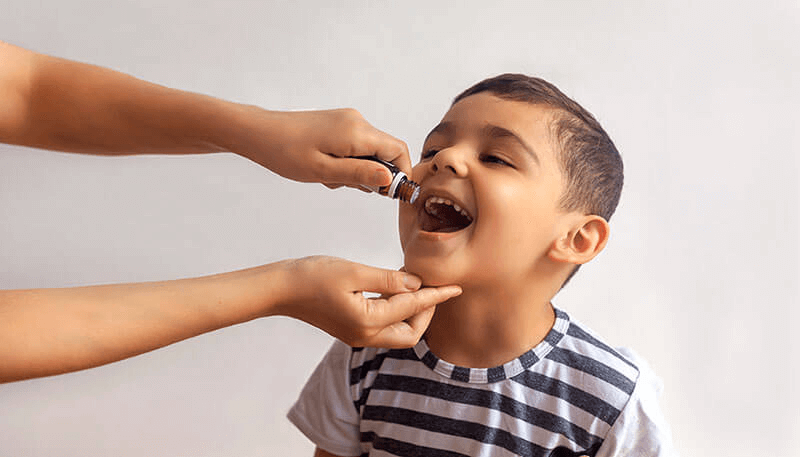 There is no vaccine available for children below 18 years at present to protect against the Covid-19 virus. As the overall immunity of a person plays a role in fighting the Covid-19 infection, getting regular vaccines is the best option. BCG vaccine administered at an early age is said to prevent a large spectrum of other infections. However, it doesn't protect from covid-19 but boosts the overall immune response in children. Getting the vaccine for Covid-19 will be inevitable whenever it is developed in future.

5. What if the vaccine is not administered in time due to movement restrictions as per Covid-19 guildelines?
Generally, the movement for medical purposes (essential service) is not restricted in lockdown also, but in case the vaccination is delayed due to movement restrictions in your area or your healthcare provider is not able to continue with vaccination services, contact your healthcare provider or paediatrician to know the further course of action. Most of the vaccines have a window for the delay and can be resumed from the same schedule. If the delay in vaccination goes beyond the specified time frame, the doses may have to be restarted from the first dose, which makes it even more imminent to follow the vaccination schedule diligently.
The immunization schedule of children upto 2 years of age is extremely crucial and needs to be adhered to very strictly.
SELF SAFETY PROTOCOLS TO FOLLOW TO GET THROUGH THE VACCINATION PROCESS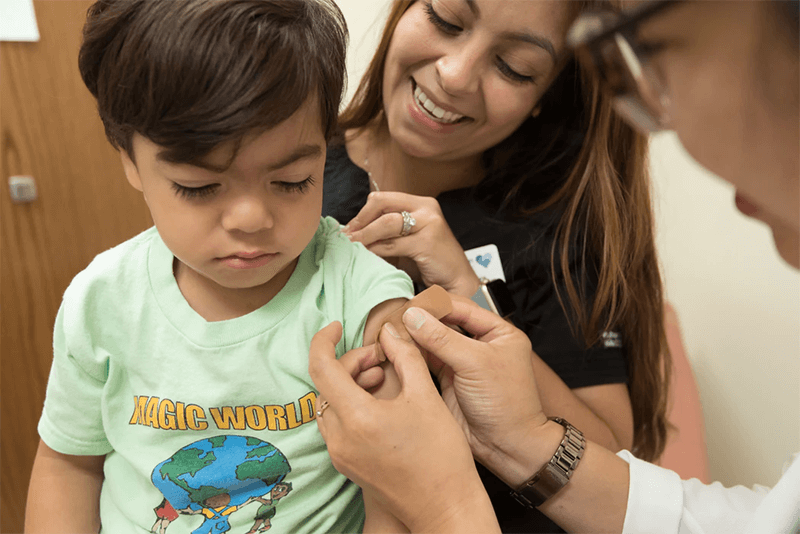 Now the most popular question - How to manage the vaccination on time while keeping all precautions in place so that the child and the parents are protected from getting infected?
1. Talk to your paediatrician about the protocols and understand the method followed for managing the safe vaccination process. Due to the Covid-19 guidelines, the timing, appointment modes, access to vaccination centres can be modified to make the vaccination process safer.
2. Wear double masks and a face shield at all times.
3. Wear disposable surgical gloves to make it easier to sanitize frequently.
4. Children below 2 years of age are not supposed to wear masks, hence, it is highly imminent to follow proper social distancing norms once at the vaccination centre.
5. For children above 2 years of age, make sure they wear a mask, and if possible, a face shield too, with proper social distancing to be maintained at all times.
6. Book an appointment beforehand and reach the place a few minutes before to avoid the last-minute hassle. Not too early also as the lesser the exposure, the better it is. Most doctors now keep appointment slots fixed to avert overcrowding.
7. Once you inform your arrival to the staff at the centre, wait outside until your turn comes to maintain social distancingWhen your turn comes, take the child along, sanitize the vaccination station and place a baby wrap or cloth to prevent your kid from coming in contact with a public surface when they lie down for vaccination. Most doctors/medical staff will sanitize the vaccination station right before your turn and let you sanitize again if you feel the need to.
8. Keep a separate plastic bag ready to put the cloth into it after the vaccination is done. Sanitize your hands (hands of children above 2 years of age) and bags immediately.
9. Keeping calm throughout the process will help you to follow safety protocols better.
The abruption caused in our lives due to the pandemic is unfathomable, with constant anxiety for the safety of our little ones. It is indispensable to be completely aware of the things-to-do and no-to-do related to the well-being of your children.
Timely immunization is a must for all children with all safety protocols in place.
THE PINKNBLU SUPPORT
With the never-ending responsibilities around your little ones, it is sometimes difficult to manage/schedule/remember vaccination in the Covid-19 scenario.
As we have already mentioned that the vaccination upto 2 years of age is extremely important, and to assist you in the same PinkNBlu has collaborated with CLOUDNINE - India's leading paediatric hospital. Now you can book an appointment (in select cities) for getting vaccination at home for your kids with complete safety protocols followed by the medical professionals.
Check this link vaccination at home for more details on how to book your next appointment for vaccination.
If your city is not listed on the above page, do not worry our teams are working relentlessly to include more locations for the vaccination at home service.
You can also download our app to use the Vaccination Tracker feature that enables you to keep track of vaccination record, add reminders for the next vaccination due date and some exciting discounts on vaccination services (in select cities).
To read more on related topics check our BLOGS. 
For much more than just parenting download our app
Love this blog? Share it with other parents.