Blogs
Diapers - Top Brands, Tracker And Everything You Need To Know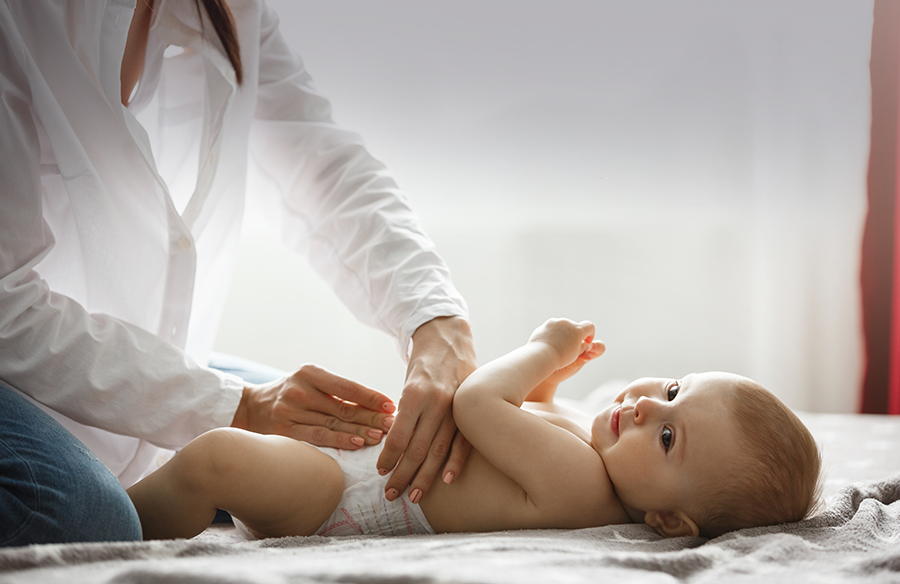 Whether you are a working mom or a homemaker, you probably understand how tiresome washing nappies can be. Not to mention the infection it causes. Regular diapers save you from wasting time and infection with their use and throw mechanism.
When Should You Change the Diapers?
For newborns, you have to change nappies every 2 or 3 hours. If the baby defecates, you need to change it immediately and keep the baby dry to avoid infections. Clean your baby every time you put on a new diaper.
What's a Diaper Tracker and Why Do You Need it?
With diapers, comes a whole set of issues. A baby most probably requires more than 1000 diapers until it can go to the toilet. If you don't keep track of the number of diapers your baby needs every month, you may run out of them very soon. A diaper tracker helps you in
Giving you a monthly budget estimate. You can plan your budget.

Says how frequently the baby is using the diaper. If you see your baby is using too many diapers, you can talk to the paediatrician. If a baby is not using diapers, they may need to drink more water.

It shows you when the stock will be over so that you can restock it in time.
Cloth Diapers Vs Regular Diapers
Both cloth and disposable diapers have their uses. Cloth diapers are eco-friendly, reusable and organic diapers that you can use if your baby is over-sensitive and if they have aged a bit. (2 years and above) But, if your baby is still a toddler, regular diapers are the best because you don't have to change them every hour. If you're a busy mom, regular diapers are your solace.
7 Best Diaper Brands for Babies in India:
Pampers
Pampers are suitable for newborns to kids of 3-year-old kids. They have a vast variety of both taped and pant-style diapers. Use taped style for newborns. The material is soft and comfortable and keeps the baby dry for a long time. Plus it involves minimum movement. It has a wetness indicator that tells parents when it's time to change the nappy. The double leak guard prevents leakage for 12 hours.
Huggies
Huggies' special feature is its 3D bubble bed that offers maximum comfort and softness to your baby. It has extra padding that prevents rashes and itchiness. The triple leak guard mechanism blocks leakage. Huggies diapers are easy to dispose of.
MamyPoko Pants
Mamypoko pants is famous for its extra absorbent mechanism. The diaper has the capability of absorbing up to 7 glasses of water! It's easy to use and throw and it's crisscross absorbent sheets allow the fluid to spread evenly and not just swell on one side. This diaper also has 12 hours of absorptive abilities.
Little's Baby Pants
Little's Baby Pants diapers are available in large sizes to fit babies weighing 9 to 14 kgs. It has ADL technology that ensures even flow and no leakage. It's made of cotton that keeps your baby comfortable both day and night.
Himalaya Total care Baby Pants
The special feature of Himalaya Total Care is that it has extracts of Aloe vera and Yashada Bhasma that doesn't allow the growth of germs. The diapers also come with a wetness indicator that tells you when to change them. Yellow means not ready to change and green means ready to change. It's ideal for heavy wetters.
Supples Baby Diaper Pants
Supples Baby is suitable for toddlers with sensitive skin. Its extra protection layer protects babies from allergies. It's also budget-friendly and its fabric keeps the baby comfortable all day long.
Papimo Baby Pants Diapers
Its soft and breathable cotton supports babies weighing 7 to 12 kg. Papimo has aloe vera that protects your baby from rashes and allergies. It gives your baby comfort and is available for both girls and boys.

Conclusion
Choosing a diaper that's appropriate for your kid is very important—select diapers based on their absorbency power, price and fitness. A dry and comfortable diaper means a happy baby. A happy baby means you can be at peace at your work without worrying about changing the nappy every hour.
Love this blog? Share it with other parents.