Blogs
9 Professional Looking Baby Shoot Ideas At Home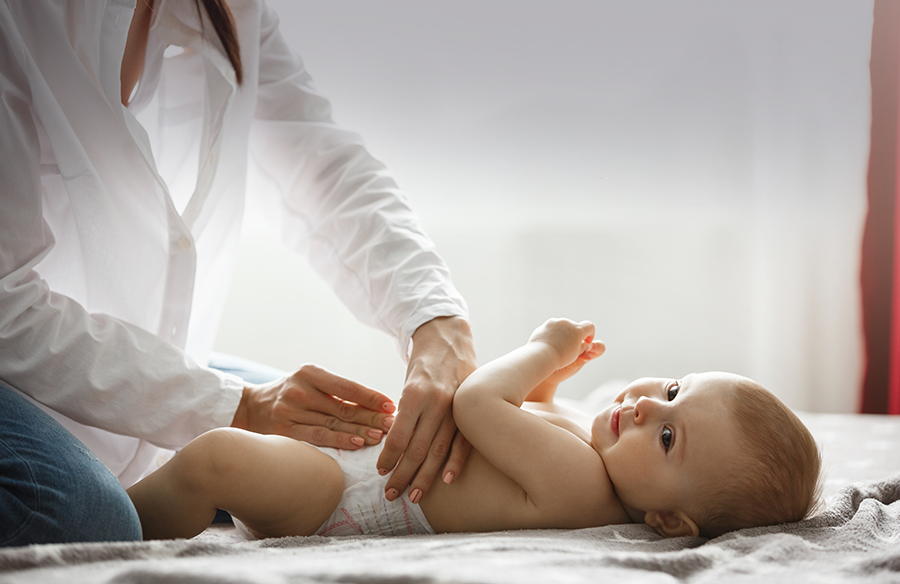 Those joyful giggles, those tiny hands, those trembling but cautious steps… who does not want to capture these precious moments? Each little moments like this are a delight for parents, and we are sure that you keep loading your phone memories with million clicks!
Post-pandemic or not, hiring a professional photographer or a studio is expensive. Here in this blog, with some super cool ideas to do professional baby shoots at home with easy-to-get props and accessories.
With these picture ideas, you can create a unique album on your own and relish your moments even after your baby grows up.
The best part is you won't need a studio to make it look professional. Just your camera and some props will do.
1. The One with the Sibling
If your toddler has a sibling, why not capture their bond on the camera? Get on the couch or sofa, the lobby or staircase, or anyplace with good light. Make your older kids hold the youngest one in their arms or if they're both small, make them sit side by side. Add plush toys, dolls, cars, or any toys your kids love to create a set-up that captures the essence of their bond. A bonus would be if you could get matching clothes for both.
2. How about a Bath?
This one does not even require artificial props. You can use regular shampoo bottles and toiletries to create a natural bath backdrop! Place a small bathtub anywhere with good lighting, scatter some bath toys and place your bub in the water. Add some bubble bath for extra effect. Make sure you are there at all times to keep them safe. Let them play and enjoy while you capture their candid moments.
3. Connect Your Baby with the Nature
Don't we all love nature? Experts suggest that offering interaction with the outdoors to kids helps aid their development. So how about taking photos of your baby amidst nature? All the better if you have a garden; if not, your neighborhood park will also do. Gather all your houseplants if you're too lazy to go to a park. Surround your baby with houseplants and dress them in a green outfit. A white outfit works fine as it gives a peaceful vibe. Although the greener you make it look, the more natural it seems.
4. It's Pet-Time
Sibling bonds are great and so are pet bonds! This setup is complex but equally natural to shoot. You have an n number of choices here for the poses. Isn't it sweet to take a picture of your pet(s) with your baby sleeping by their side? You can make them sit and show them chilling together. You can make your baby lie on bigger and fluffier pets. You can also twin your baby's clothes to match them with your pet's colour.
5. The Beach Style
Relax. You don't have to go to the beach for this baby photoshoot idea. You can just use a sand-colored and a blue-colored bedsheet. You can also use the quick absorbent diaper sheets also to make the backdrops for babies that are too young to sit. You can design the props to look like a beach. Place a towel, sunglass, and beach ball around your little one, and your baby's beach look is ready.
Also, if you are traveling to a beach with your child, make sure you plan a small shoot there!
6. Baby on a Basket
A baby in a basket looks cute and delicate and super cute! This baby photo shoot idea requires the least number of props. Place a soft blanket and faux fur spread over the basket and make your baby lie down over it. All the better if they fall asleep. You can dress your baby in whichever way you like, they are already cute! Put on a cat or bunny headband, a hat, or any head accessories to create a perfect professional shot!
7. Artist On the Way
You can use stationeries like watercolors, painting easels, paint brushes, crayons, notebooks, or any other items to create an artistic shoot set-up! These props are easy to collect and suitable to shoot with kids of all ages. For babies who cannot sit, use this for a flat lay presentation and for older babies who can sit, give them paintbrushes. Use kids-safe paints/colours and lets them splash paints on themselves, trust us, the pictures would come out beautifully with excited expressions of the little one!
8. Loves for Festivals?
You can always shoot with kids at festivals. Baby shoot ideas in India can be a long list, as we are blessed with diverse cultures. Makar Sankranti with kites, Holi with colours, Janmashtmi with Krishna or Radha, Christmas with Santa, Eid with Biryani! You can quickly get props and dresses for each festival for kids of all ages. If you are reluctant to spend and hoard stuff, renting out is also a great affordable option. You can use these in a flat lay, as backdrops, or also create family portraits. You can easily do about 5-6 different shoots with this theme!
9. Chef In The Making
This one is a favorite when we are making a list of baby shoot ideas at home. Place your little one on any backdrop, add cute cooking ware as props, and give them a ladle to hold with fruits or vegetables scattered around! You can make name-customized aprons and chef hats with paper as well if you don't want to buy those. There's your perfect shoot idea!
10. Star Gaze
A blue quick-dry sheet with a few star cutouts, a moon, and a space rocket can all be made from paper at home or easily printed. Place them in a set-up and create a magical star-gazing theme. When placed with your loving cherub, this theme looks enchanting with the celestial bodies!
11. Which Colour do You Want?
When you don't have time to collect props, just pick one colour. Design the set-up with everything available at home in the chosen colour. Place them in any aesthetics, and make sure to dress your baby in the same colour. Your theme is ready! These clicks look fantastic with all the colour bombs added by monotone colour props.
12. Everything is a Prop
Parents sometimes forget under peer pressure that the baby is your protagonist, the chief, the main character of this baby-shoot saga! You can choose just anything as a prop to create a theme. Having professional props and buying too many things that would become a part of the clutter is not required. Balloons, clothes, pillows, cake, anything can form your theme base.
Monthly Baby Photoshoot
Taking monthly photos is a way to capture your kid's childhood forever. It's also a very constructive way to spend time bonding as a family. Keep the pictures in one place and arrange them month-wise. Add a note, milestones, and their firsts of that particular month to each picture, either in a bunting form or in an album.
We have shared 12 ideas above, and you can use them to create a theme every month baby-shoot ideas at home.
Ultimately, no matter what photo you take, whether a selfie or a professional picture, only your satisfaction with seeing the baby smiling is what actually matters. The little bub makes the pictures etch into your heart, the props are only supplementary. Any picture that makes you happy as a parent will be memorable. So, don't stress too much about getting the right angle.
And don't forget to take pictures with your child.
If you have any other ideas for the baby shoot at home, please mention them in the comments, and don't forget to share them with new parents or parents-to-be!
Love this blog? Share it with other parents.