Blogs
8 Ideas To Make Your Child's Lockdown Birthday Celebration Unique
Most of the parents feel that their kids are missing out on so many things from the earlier normal world! No meeting the friends, no crowded birthday parties, no vacations!

But rest assured, evolution and adaption is the key to the growth of humankind!
To keep our loved ones safe, we need to adapt to changes and still make every celebration as enjoyable as possible. Even if it means celebrating birthdays, anniversaries and other occasions indoors during this Covid-19 lockdown!
Not being able to have a birthday party is the worst nightmare for every kid and can dampen their excitement, however, you can still treat our littles ones with surprises and gifts. We have assembled some ideas for celebrating a lockdown birthday that will set everyone in the party mood!
1. ONLINE BIRTHDAY PARTY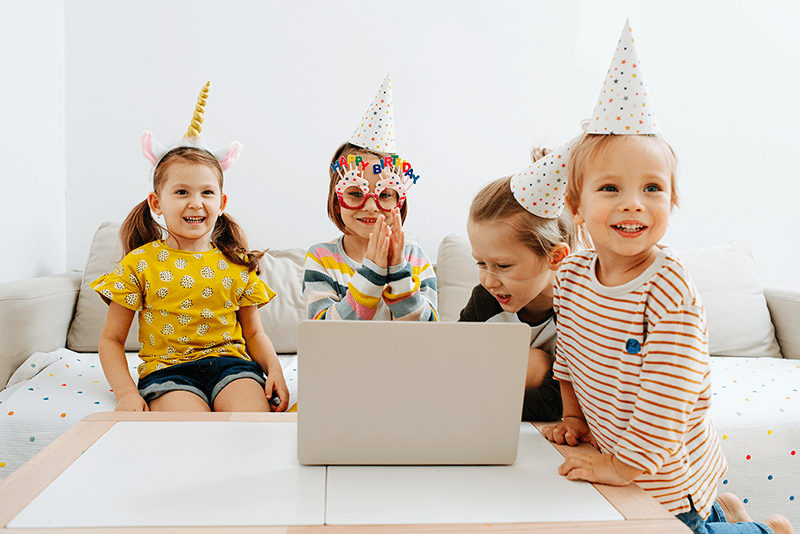 Arranging a full-blown birthday party online can be a good idea for kids for whom celebrating it with their friends or classmates is most important. Each invitee can be sent an online invitation card to join in on zoom for a celebration. Decorate the house like usual, get a birthday cake of kid's choice, cut the cake on the set time while everyone sings happy birthday! Let the virtual invitees dance to the music played at the host's house. The virtual disco dance will be the highlight and the peak of this virtual birthday party. If the kid loves socializing, have a few zoom meet-ups lined up for different social groups such as one for grandparents and family, one for friends one for classmates, so that the little one gets a chance to interact personally with everyone.

You can also send birthday favours online and all the friends can open them together to feel the birthday excitement in real!
2. VIRTUAL ENTERTAINERS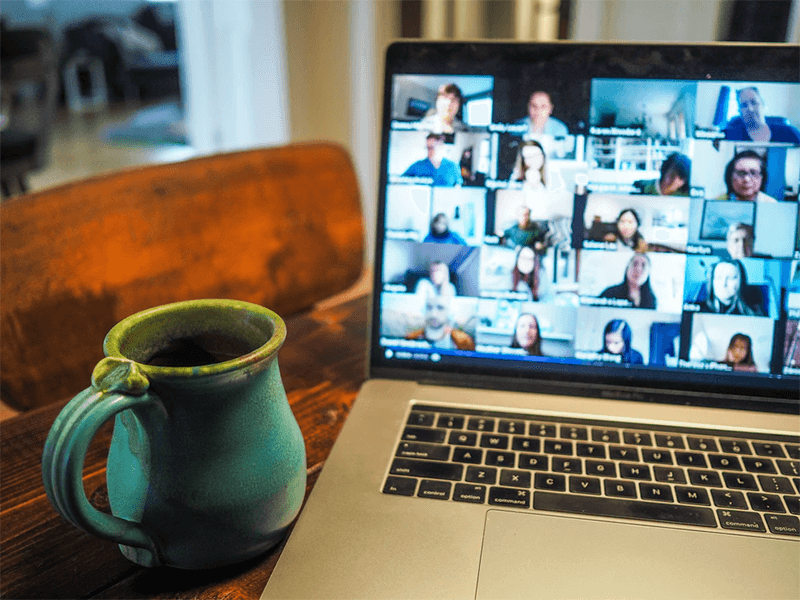 With new innovative ideas coming up each day to adjust to the changing scenarios, virtual professional entertainers are gaining pace for virtual parties. These professional entertainers organize online fun games and shows to entertain their young audience on zoom meets that are enjoyable just like a real in-person party. Magician, clowns, puppet artists, creative art sessions, story sessions and many other entertainment options can be selected as per your child's interest for the virtual birthday party. All friends can join remotely on the zoom call and have a virtual birthday fest!
3. BIRTHDAY MESSAGES FROM FRIENDS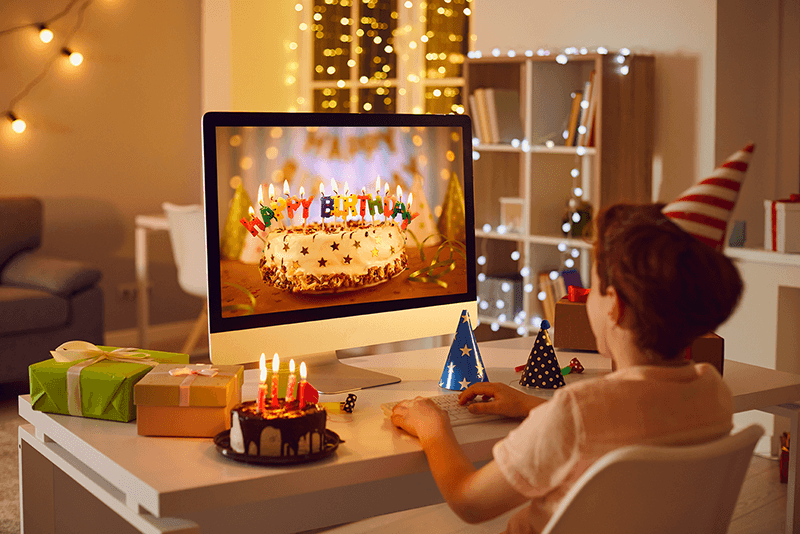 The technology savvy generation Z is all in for communicating over video calls. So ask their close friends, classmates and other family members to record a video with birthday wishes and personal messages for the birthday kid. Combine the videos to make a short film to play for your child after cutting their birthday cake or in the morning at the breakfast table. The heartwarming messages in these times will surely cheer up their birthday spirit! You may choose any way to celebrate the birthday, but a message film from the loved ones wishing happy birthday gives an unmatchable sense of euphoria and will make their hearts long to meet them up as soon as this pandemic is over. It the best possible way to connect emotionally with the near & dear ones while being distant on your child's birthday.
4. AN IN-HOUSE THEME PARTY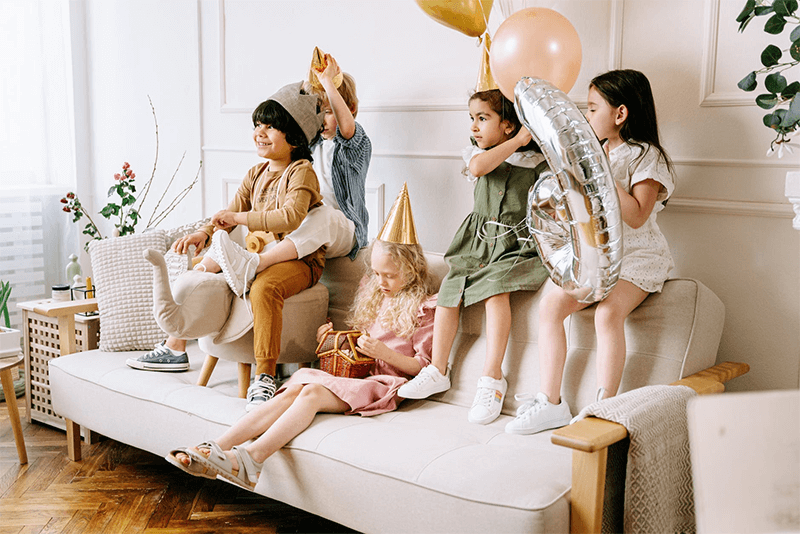 Create a theme party for your kid. You can choose any character or theme that they love and make the whole birthday around that theme. You can wear theme-based outfits, use the theme for cake, decorations, cupcakes, cutlery and other lists of things that make your child feel closer to their favourite character/theme. Most of the items can be procured online, and therefore there is no need to risk yourself by going out to shop. If the delivery of cakes is available in your area get a customized cake, or even better start baking with millions of cake recipes available online!
If you are good at crafting and DIYs, then design a photo booth on the same theme to click crazy photos to make a memorable album of this unique birthday celebration.
5. PRESENT TREASURE HUNT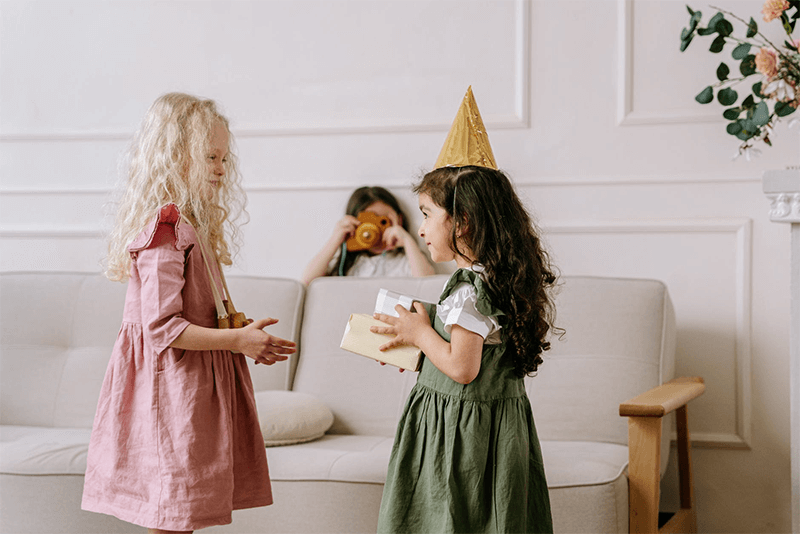 Gifting by way of a treasure hunt is an innovative idea for pre-teenage groups who love surprises. Hide the gifts at different places in the house and share clues after a fixed time gap to keep the little one occupied and super excited till all the surprises are revealed. A treasure hunt can also be organized on a zoom virtual meet. The friends can help to solve the clues, while you will only have to follow your kids with the laptop so the friends can watch their friend chases the treasure. But what it is worth, your child will beam with a smile for being able to play a fun game with friends, and the surprise gifts will be the cherry on the cake!
6. A SIT-DOWN PARTY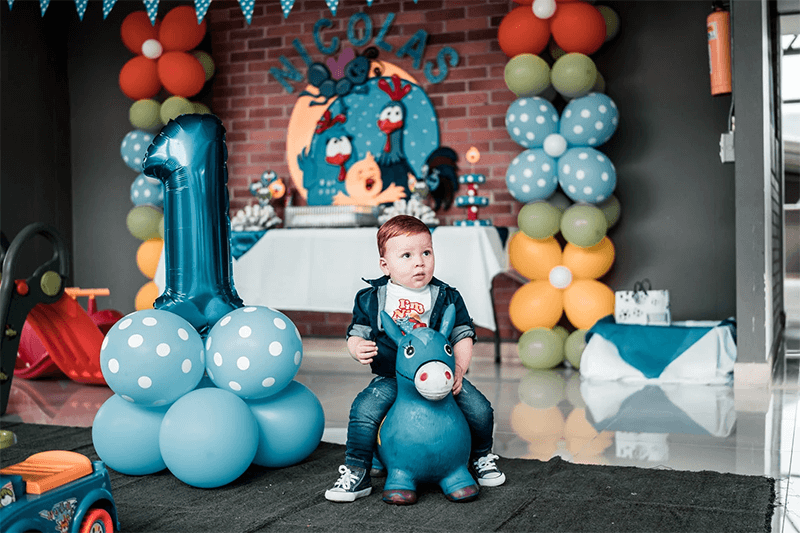 For slightly calmer kids who love solitude, a sit-down party or the child who want to do something different in the form of a sober affair than a frivolous birthday party, this can be an inviting idea. Let your child participate in everything from DIY decorations, baking a cake together, following a round of board games, and finally ending the day with their favourite takeaway dinner at home. This would make them feel super special by all the undivided attention they get and having everything happening in the house on that day. You can join their grandparents and other extended families on zoom during dinner, and also order the same food menu at their place so it really feels like an actual birthday dinner!
7. A MOVIE NIGHT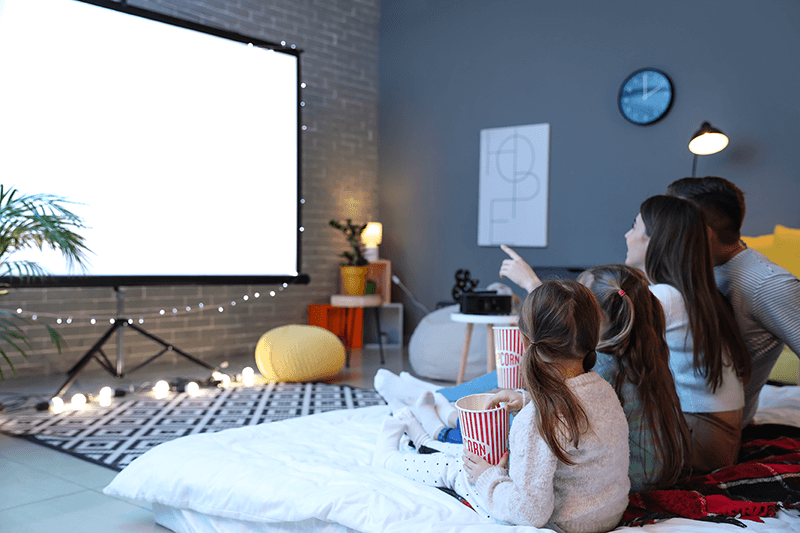 With all ideas successfully executed through the day, end the day with an exciting family movie night to give a perfect finish to a lockdown birthday. Choose a movie of your child's choice to make this birthday memorable and remove all inhibitions about a lockdown birthday. Popcorns and a family group hug position while watching a movie on the birthday night will bring smiles and comfort for everyone in such dire times! If other parents permit, a movie night on zoom is also possible where each kid watches the movie at their home only with a shared screen, they can interact, laugh and talk to each other while watching the movie and feel connected.
8. GAME DAY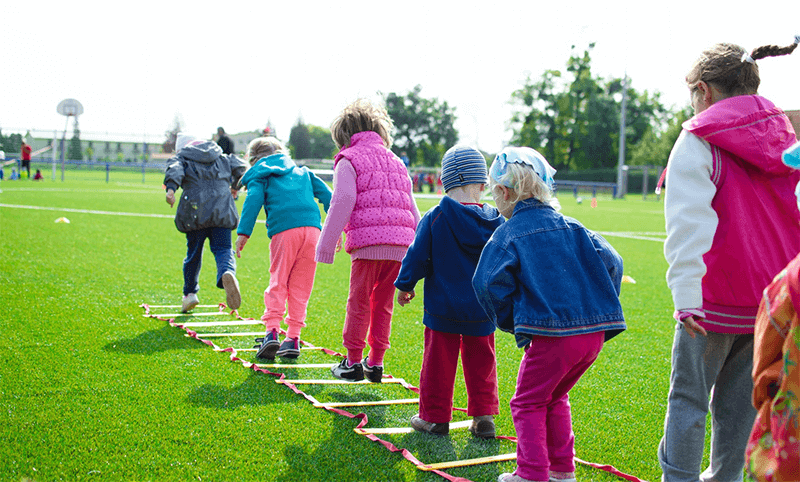 Wouldn't it become a special birthday if your child gets a day different from a monotonous routine? Let your child take a break from studies, if possible, and plan an exciting day with loads of fun games based on their age, that they can enjoy at home. If you have a joint family with many kids, the more, the merrier it is! There are loads of game ideas that can be executed at home for a fun-filled energy busting birthday that will leave big smiles on your child's face. Read our blog ......... on ideas for fun games to play at home for your child during the lockdown and create a trail of surprise party games on your child's birthday, with a birthday reward after each game. Your child will miss playing around with friends on his birthday a little lesser than usual.
The most important thing is that with social distancing in place we should try to make the celebration as close to the the normal. Decorate the house, get balloons, order gifts online, and let your child feel special by doing things his way, as that's the leats we can do to keep their birthday spark alive in the current state.

Click pictures and create albums, because when this is over these memories will remind us how we managed to smile and keep our little ones happy during the pandemic years!
Download our app to use "Moments" feature to store and share your memories with friends and families!
You can also share your ideas about how you celebrated your child's birthday during the lockdown and show the silver lining to other parents!
For much more than just parenting download our app
Love this blog? Share it with other parents.