Blogs
A Basic Guide To Prepare For A Healthy Pregnancy
The millennial moms or mom-to-be are super conscious and well-informed about their choices and health!&;
Yet, "trying to conceive" or "being pregnant" builds anxiety and raises millions of questions in the mind of every woman. If you are trying to conceive and wish to bring a healthy baby into this world, we would love to share a few things that can help to thrive through this blissful phase.

Some basic lifestyle and health-related changes are required to assist the mother's body to home a miracle inside her! Your diet, physical and mental strength increases the chances of healthier pregnancy.
TIME FRAME TO ADOPT CHANGES
The time to get pregnant is always right. However, You will not lose anything by making the changes to your lifestyle as early as possible. You can get pregnant on the first try, or it might take some time, but would you want to take a chance when it comes to your baby's health? To be on the safer side, if your are normally active, introducing healthy beginnings into your routine should start atleast six months before you plan to conceive.
1.READJUST THE MEDICINE CABINET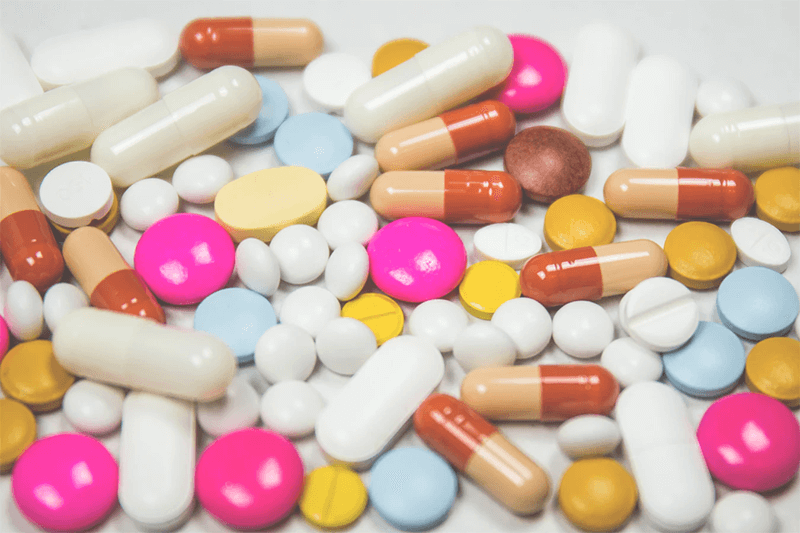 Getting yourself into the right mind frame for starting a family is the first step towards preparing for this ecstatic phase. The next step, to begin with, is ditching your oral contraceptives, as it is deemed to take 2-3 menstrual cycles to get back to ready-to-conceive uterus health. Alongside, you need to commence decluttering your medicine cabinet after consulting with your healthcare provider for any changes to be made in your current medication. It is prudent to not take any medication on your own during the trying-to-conceive period to avoid any side effects hampering your fertility.
As per the healthcare experts, "During the trying-to-conceive period, any form of unprescribed allopathy, homoeopathy or Ayurvedic medication is risky because you might not know that you are already pregnant until it's already past 5-6 weeks. To avoid any pernicious complications, refraining from unprescribed medication is better than jeopardizing the mother's and the baby's health."
2.HEALTHY START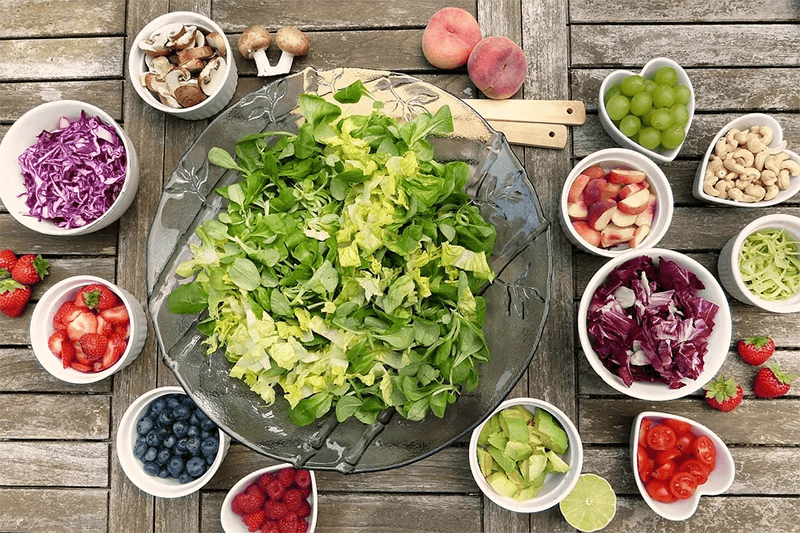 Considering the stressful and exhausting lifestyle in today's world, there are slight chances of keeping up with apt nutrition requirements and a health-managing routine. But once you are ready to extend your family, your good health will be the most valuable asset. Not just through the pregnancy, but after delivery taking care of the little one will need all the physical strength and grit. Appropriate iron levels, active/sedentary lifestyle, work and family stress, immunization, BMI range, thyroid levels, diabetes and many factors contribute towards fertility and conceiving. These factors may not compulsorily affect the fetus's fertility or health, but prominently contribute towards keeping your health in check and making you ready with the strength required for the miracle of birth and the postpartum period.
Identifying these markers before pregnancy can balance any deficiencies or issues on time rather than administering any treatments during pregnancy.
The baby will exert pressure on your overall body frame, and you need to be in the best possible health to manage the changes your body will go through. Exercise regularly, in a way that suits your body and schedule, cut down the sedentary lifestyle. Discuss the intensity of workouts with your healthcare provider and improvise.
3.CURBING THE VICES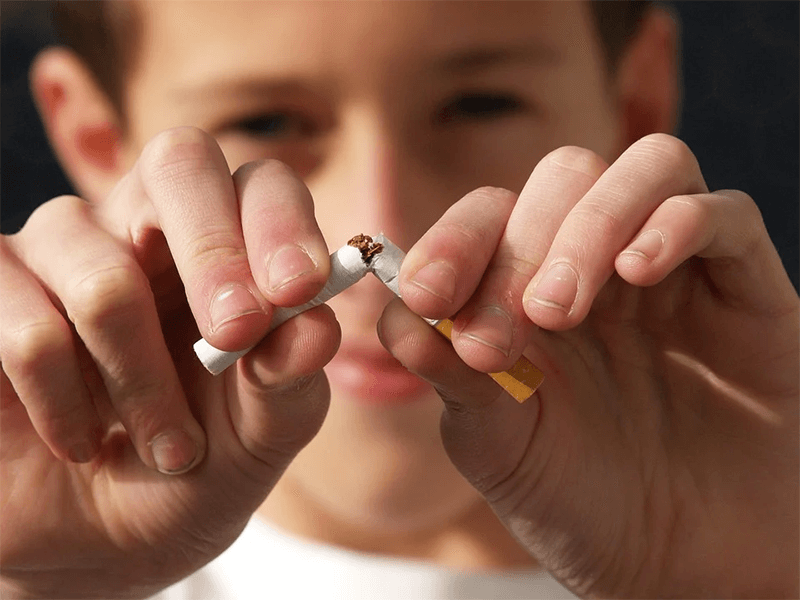 Unhealthy habits are the first thing to give up. Even if you are a rare smoker or drink occasionally, it is a big no-no. It is a perfect opportunity to toss away those vices by the expectant mother and the people around her. It is advised to stop smoking and drinking for atleast a year to six months before trying for your body to heal from the damage that it has already caused.
It will prevent from passing on the effects and the passive harm onto the baby as the counter-effects are directly related to deficiencies, abnormalities and birth complications. There are no studies to confirm what amount of alcohol or smoking is safe, therefore, avoiding it altogether is the best bet. As already discussedd

4.PRENATAL/PRE-CONCEIVING SUPPLEMENTS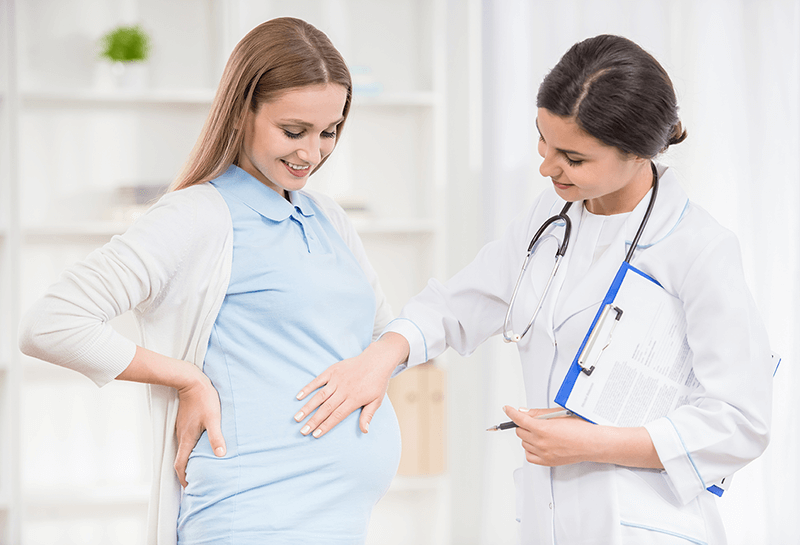 The generic idea is to get an assessment done from your gynaecologist before conceiving so that you may know the exact course of action. The gynaecologist might suggest few tests to check some basic parameters and suggest the medication. The Folic Acid and multivitamin supplements are the first to be initiated in all cases. As folic acid levels for pregnancy are difficult to attain through a usual diet, it is supplemented by over the counter (OTC) meds. Appropriate folic acid levels help to provide maximum protection against neural tube defects.
Rohini is a working mother of a four YO boy and an active PinkNBlu member parent who shared her experience with us. "We were planning to try to conceive from May 2018. When I got sick in January 2018, my doctor suggested some tests and found my haemoglobin level was low, and prescribed a three-month medication for iron, which had a folic acid component also. By May, my iron levels were up, and I got pregnant in June. My gynaecologist told us that getting the right iron and folic supplements was a wise choice before conceiving and ensured that my pregnancy is healthy. I was lucky to know my deficiency beforehand, I suggest all preparing-to-be-mothers should get a checkup done and leave nothing to chance".
5.KNOW WHAT YOU EAT
Like any machine, your body is fueled by food. Fooding habits play an active role while conceiving, during pregnancy and post-delivery recovery. Following a healthy diet involves cutting down on excess junk food, caffeinated beverages, deep-fried food, and alongside including healthy options to your food strata like good fats, more fibre and proteins, carbohydrates, for energizing your body and promote healthy weight development of the baby. Avoiding ready-to-eat or packaged food is also advised as they contain added flavours ,preservatives without any salubrious nutrients. As the nutrition source of a developing baby inside the womb is directly proportional to the mother's, the micro and macro nutrients must be well balanced in the mother's body. Decreasing your sugar intake with lesser soda drinks and fruit juices is beneficial for your dental and gut health. A trying-to-conceive healthy diet plan will prepare you for pregnancy food abstinence and increase natural chances of conception and thriving pregnancy.
Miraculously every human body is a different masterpiece. Every human body works and reacts differently, and with the inherent motherly instincts, you would know what suits you and when you are ready to accept the responsibility of motherhood. Your mental health, family structure and financial position is equally significant towards this life-changing decision.
We have compiled the the above points to help you to reach optimum health before you start trying to conceive. You can adopt the self-checks to your lifestyle asap, for other technical and healthcare-related points, a clarification from your doctor or gynaecologist will clear your doubts and boost your confidence on the way to motherhood.
For much more parenting download our app.
For much more than just parenting download our app
Love this blog? Share it with other parents.